Trusting us
Your pet is part of the family, so at Shiloh Animal Express Pet Relocation, they always travel like a VIP. As the industry leader in pet relocation, we rely on our years of experience, long-standing relationships, and the latest technologies to ensure your furry family member travels comfortably and arrives safely.
A lot of clients are choosing to work with us for future moves. Since most countries require multiple months of work, there is a lot we can do right now and we're investigating new and creative solutions minute-by-minute to reunite and relocate our furry family members. 
Transparent Pricing – No Surprises
Every pet & pet parent is different, so Shiloh Animal Express Pet relocation, we offer transparent pricing with customization of service to provide maximum flexibility for your needs:
We handle the majority of the relocation, while you take care of some money-saving details if you like.
We guide you through each stage of the process and take care of the needs during the move.
We take care of everything, and a dedicated Pet Relocation Specialist is available at each step of the process.
Experience Pet Relocation Team – Specialist
Our team of Pet Relocation Specialist has more than 20 years of industry experience and hundreds of 5-star reviews. Of course, we're not just knowledgeable about the business—we're passionate about pets. The reason we're so good at what they do is because they love what they do!
Real-time Updates
We can suffer from separation anxiety just like our pets! Our Pet moving offers peace of mind by tracking your pet at each stage of the journey and sending you real-time updates on their whereabouts. Ask your pet specialist about this service.
We Understand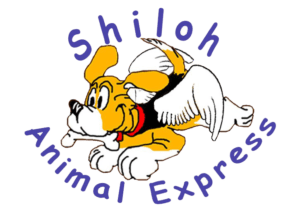 Talk with a member of our Pet Relocation specialist and you will quickly see the Shiloh Difference. We are dedicated to making every journey a safe and worry-free experience because we love our customers… and their humans!
We operate an experienced and safe dedicated service. This ensures your pet gets a high level of attention, and basically has a safe, secure and fun journey. We never leave pets alone at any time during their trip with us. We do not leave your pet(s) many hours sitting at the airport before flight.
Our vehicles are all especially pet adapted and are fully air conditioned. Our drivers all have a high level of driving qualifications and experience as well of course as being animal lovers.
When comparing prices please consider we are a dedicated, animal transporter with high quality staff and vehicles to give your pet the most relaxed and safe road trip. Many companies also run old vehicles which can be unreliable and have no air conditioning which can be at best uncomfortable and at worst fatal to pets. Finally, consider whether the company has qualified pet handler drivers that are giving your pet full attention or if they simply drop and leave them at the airport.