Horse Relocation
Importing or exporting your horses to and from Singapore to across the globe does not need to be stressful for either you or your horse. It is important to ensure that your horse(s) get comfortable during their travel. With Shiloh Animal Express, we put your horse(s) welfare and safety as our utmost priorities.
How does horse transport 
overseas work?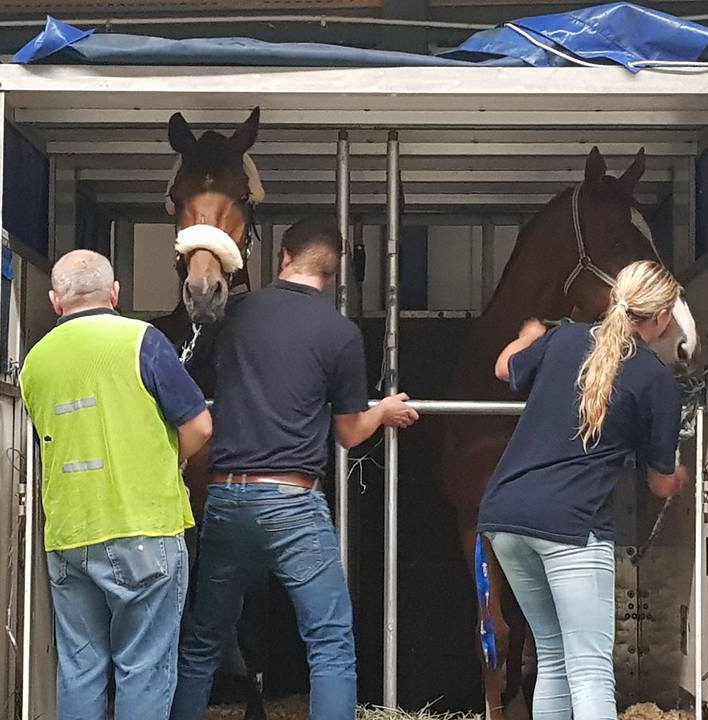 Horses travel across the world on main deck freighter aircraft, which are airplanes that have an all-cargo configuration and only carry goods for transportation. As such, these airplanes are specially customised for our horse import and horse export.
Prior to the flight, horses are loaded into specially designed containers known as aircraft stalls or air stables. Each of these containers can accommodate up to three horses comfortably. Some owners are often willing to pay extra for horse shipping in Singapore for "a stall and a half" which then allows even more room and breathing space for the horse to stretch out during the flight.
Our specially trained horses' attendants will accompany them into the airplane. They are highly qualified equine experts who are familiar with transporting horses, airplane safety and protocols and have extensive veterinary knowledge. Once the horses are safely in their respective stalls, the stalls will be lifted on a hydraulic elevator and rolled onto the main deck.
The deck of the airplane is specially constructed with a roller-bed system whereby each stall will be able to roll into a specific position based on weight and balance considerations. To avoid unwanted shifts and movements as well as the possibility of dislodging, the stalls will then be secured in place with floor locks. In order to expedite their trip, horses are usually the last to be loaded onto the main deck, so that they can be at the farthest end of the deck, nearer to the opening, to ensure that they will be the first to be off loaded.
What else should I know about horse shipping from Singapore?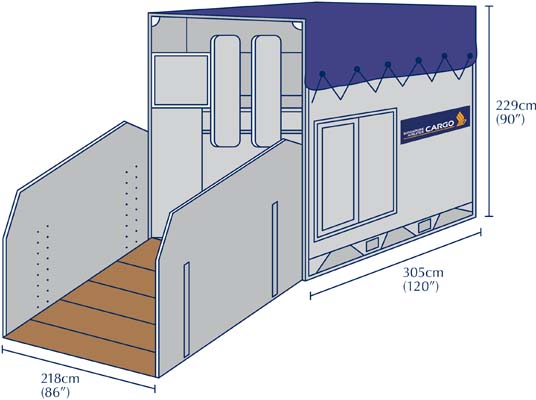 While in the air, Shiloh Animal Express takes pride in ensuring that the horses we transport are kept comfortable by providing the highest level of service in horse shipping from Singapore. The temperature of the cabin is carefully controlled to maintain and cool the horses' temperature, preventing them from perspiring as well as to provide a suitable and comfortable environment.
Horses are accommodated in live animal housing rooms equipped with remote temperature and humidity monitoring systems During their entire accommodation. nutrition needs of horses are met in
accordance with shopper's ,instructions and groom's requirements. Additionally. 24/7 veterinary services available for horses upon request.
Professional Flying Grooms for our Horse Shipping
All of our shipments must and will be accompanied by Professional Flying Grooms individually hand pick by us.
Our flying grooms are excellent horsemen having had at least 20 years of experience in the equestrian world and working with horses in the air.
Not only do they have the capability to handle all breeds and temperaments of the horse(s) but they have extensive knowledge of the different models of aircraft, the horse stalls and the constantly fluctuating procedures at airports all over the world.
Shiloh Animal Express flying grooms are members of the ATA (Animal Transport Association) including ourselves and hold certificates of the NPTC (National Proficiency Test Council).
Their sole responsibility is to take care of the horses during the flight; accompanying your horse throughout the airport and flight process – from the minute they arrive at the airport to the minute they depart the airport of destination.
Should you also require your horse to be accompanied on the truck to and from the airport our professional flying grooms will be at your disposal ensuring an experienced horseman is present with your horse from stable door to door.