Shiloh Animal Express operates in Singapore & Malaysia, Moving Pets Safely Across 6 Continents
Our pet relocation team is a perfect integration of deep affection and professionalism towards dogs, cats, horses and the occasional exotic animal too. With over two decades of experience in pet import and per export, we are the experts. As of today, we collaborate and operate only with airlines to transport and relocate animals worldwide on a door-to-door basis.
We take great pride in what we do. Shiloh Animal Express has relocated countless number of live animals including dogs, cats and the world's finest horses.
We are currently owned & operated by Shiloh Petcare Pte Ltd in Singapore and Shiloh Petcare Malaysia Sdn Bhd, with more offices to come in the very near future.
With our immense love for animals, you can rest assured when your pet is in absolute care with Shiloh Animal Express.
We adhere strictly to IATA Live Animal Regulations (LAR) to ensure that all animals are given the best treatment in the pt relocation process. All animals that are being transported are constantly supervised for their utmost safety, comfort and welfare.
While animal welfare is our first priority, Shiloh Animal Express also ensures that the often-complex requirements of regulatory authorities are met to avoid unnecessary delays at any point and we will guide you on documentation, container requirements and other IATA Regulations. 
Exporting your pets is not an easy task and it can get complicated. From acquiring health certificates to ensuring that your pet has enough water during the flight, Shiloh Animal Express makes the process easier for you and your pet – right from the pre-departure and acceptance all the way to the arrival and delivery.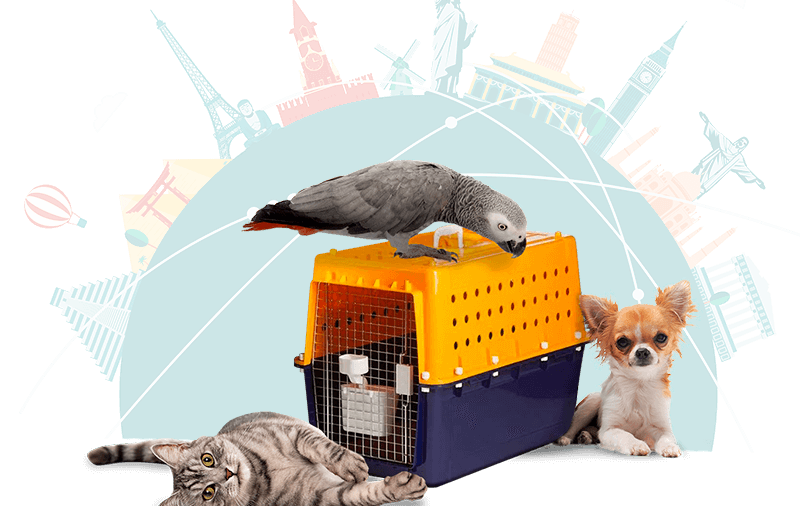 Scientists use animals in biological and medical research as a matter of tradition, not because animal research has proved to be particularly successful. Animals are living, sentient beings. Animal experimentation, by its very nature, takes a considerable toll on animal life. Although there are scientists and researchers who try their best to minimise the pain, suffering is still inherent and the animals still experience pain and distress; these animals are eventually euthanised at the end of the study. What happens in these laboratories? Household products and cosmetic companies pump products into the animals' stomachs, rub products on to their skin, squirt them into their eyes or force the animals to inhale them as aerosol sprays.
Rabbits are commonly used in product tests. For instance, chemicals are dripped into rabbits' eyes and they will then be locked in cages with special devices that stop them from rubbing their eyes. Dogs and cats are also frequent test subjects. Beagles are a common choice by researchers as they are the most gentle and friendliest of dogs; they easily forgive their humans. To test the effect of cigarettes, dogs have been forced to inhale cigarette smoke. These animals are kept in isolated cages, with little or no human contact nor affection.
Now the question is, exactly how many animals have suffered in laboratories?
Although records are not kept for all animals, at least a million of animals are tortured and killed annually in laboratories.
Millions. That amounts to at least 2,800 animals dying in a day.
Shiloh Animal Express wants to do its part to stop animal testing.
Say "NO" to animal testing. Help us help them.
WE WILL NOT, AND DO NOT SHIP LAB ANIMALS.
WE WILL NOT, AND DO NOT SHIP ANIMALS to LABS FOR TESTING.
WE WILL NOT, AND DO NOT SHIP ANIMALS FOR BREEDING PURPOSES.
WE ARE AGAINST ANIMAL TESTING AND EXPERIMENT.